If you are working with a willing lender, a seller may be able to negotiate a payoff amount which is less than the actual amount that would ordinarily be required to payoff the loan. The lender agrees to accept the equity available in the property and the seller receives no proceeds from the sale of the property.The short payoff is a condition of closing that must be in both the Purchase Agreement and Escrow Instructions. When the lender's payoff demand is received in Escrow, it is likely to include restrictions on closing costs and the payoff amounts to other lenders and creditors. Throughout the Escrow process, the seller and real estate agent should be proactive about the numbers that the lender will see. Take care to include every possible expense in the seller's "net sheet" and be aware of the "bottom line" as the process unfolds. Your Escrow Officer can advise you immediately of any significant changes or discrepancies. Remember that the Lender will establish a minimum payoff figure which it is prepared to accept. Keep in mind its willingness to adjust that final figure may vary.
Your Escrow Officer will fulfill the important role of reporting the numbers and complying with the short payoff lender's requirements. If you have been working with your Escrow Officer to generate preliminary "net sheets" for the lender, then the Escrow Officer will be anticipating the requirements of these unique transactions and will be able to monitor the transaction to a successful conclusion.
At Oakwood Escrow, we have a Short Sale team which is dedicated to our Short Sale transactions. Our team is credible, experienced and trained to foresee troublesome transactions and prevent problems in advance. Trust Oakwood Escrow with your Short Sale transactions and know that you are working with the experts!
Note: The information is intended to present general guidelines and is not a substitute for personalized financial advice. Always consult with a tax advisor or legal counsel before entering a Short Sale transaction.
REO's Definition: Real Estate Owned – The acquisition of property which is in the possession of a lender as a result of foreclosure or forfeiture.
When the economy takes a downturn homeowners are faced with various predicaments. Some situations may require the homeowner to turn their property over to the lending institution because the mortgage cannot be met. This presents inventory that financial institutions want to unload off their books which is know as an REO transaction. This can be a great opportunity for a potential homeowner or an investor. However, REO transactions have strict deadlines, stringent requirements, and present unique challenges considering you are buying property from a lending institution.
At Oakwood Escrow, we have a great deal of experience dealing with R.E.O. transactions and understand the importance of taking action on all matters within in a timely fashion. Choose us and rest easy that your transaction is being handled by experts!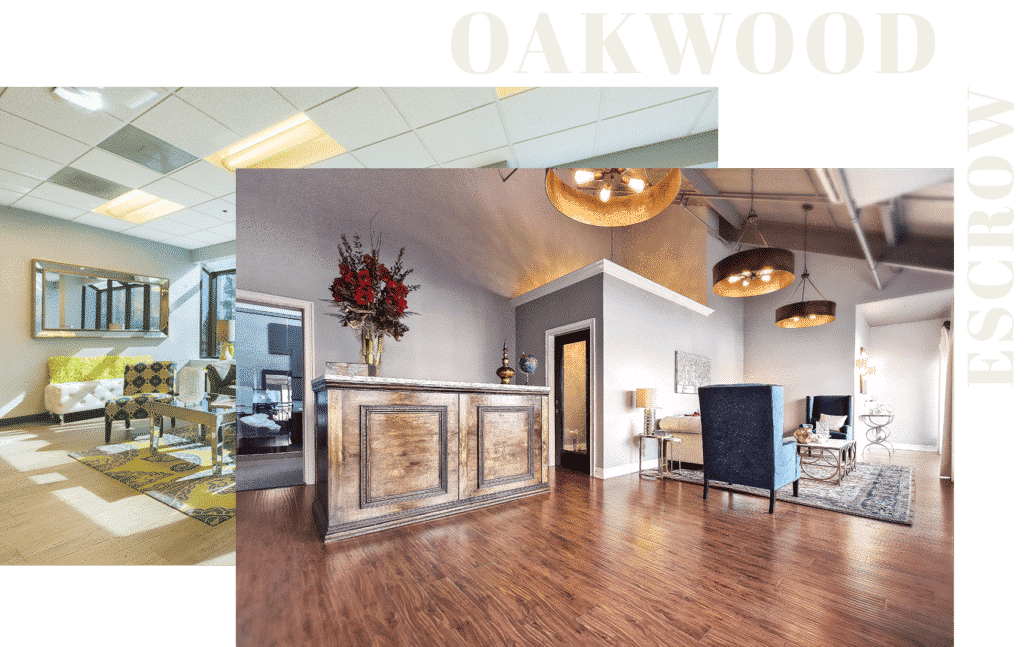 Have Questions?
Please contact us so we can answer all of your Escrow Questions