Our level of experience, professionalism, and attention to detail makes us the most trusted option for every resale transaction. We complete each Escrow smoothly and on time establishing ourselves as a reliable partner in the closing process.
The role of Escrow in the sale or purchase of a previously owned home is to ensure the following steps and requirements are met by all parties involved in the real estate contract:
The buyer and seller execute all forms and instructions necessary to complete the transaction, compliant with all federal, state and local governments requirements.
The buyer deposits the necessary funds to cover the total sales price and all additional costs. Usually a majority of the funds are secured through lender financing, however sometimes buyers assume the seller's current loan, obtain financing directly from the seller or pay all cash.
The buyer furnishes all documentation required by the new lender.
The seller deposits a deed to the property in favor of the buyer which is prepared by Escrow.
The seller furnishes all required disclosure reports and the governing documents of any applicable Homeowners Associations.
The new lender deposits the loan proceeds.
Once all conditions of the Escrow have been met, the deed is recorded to transfer the ownership of the property to the buyer. Other documents may also be recorded at this time including a trust deed, which is the lender's security document, and net proceeds are distributed to the sellers.
Choosing an Escrow company that will handle your closing with the utmost personal attention and the highest level of customer service is crucial to a satisfactory experience. Your Escrow Officer must meet every deadline and have a keen knowledge of every factor in your transaction. Given that every residential resale has unique circumstances you can trust that Oakwood Escrow will get job done right!
At Oakwood Escrow, our team has the knowledge and experience to effectively handle all types of Residential Resale transactions. Our team has decades of experience and will handle your transaction accurately and in a timely manner!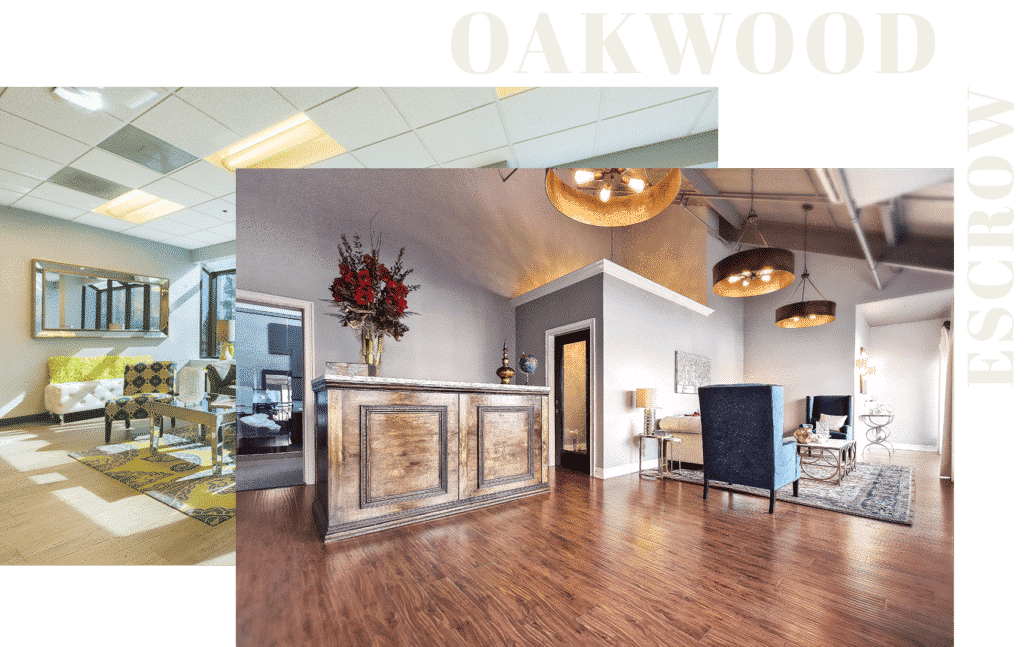 Have Questions?
Please contact us so we can answer all of your Escrow Questions